Return To Product Listing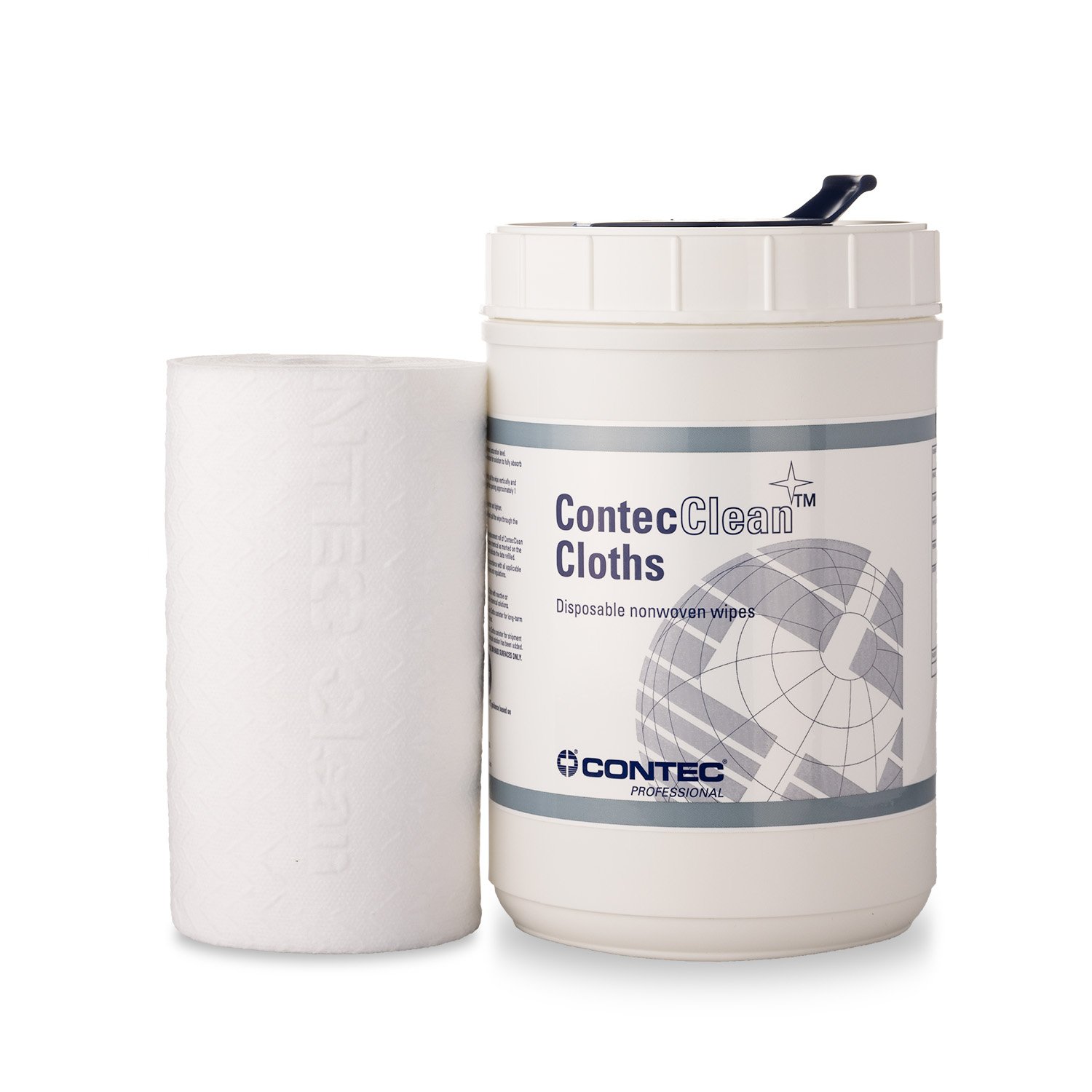 ContecClean™ Cloths are the best-selling, best-value wipes provided by Contec Professional! Available to purchase in a variety of configurations, Contec Professional has the style you prefer, whether it be half folded rolls or individual quarter folds. ContecClean Cloths are best known for their durable strength and soft texture, making it easy to ditch your relaundered rags. ContecClean Cloths are compatible with quats and other common cleaners and disinfectants, providing a more consistent application of cleaning chemicals and reduction in overall cleaning time. ContecClean Cloths are the perfect choice for acute care and long-term care facilities, schools, industrial settings, and other facilities. Check out the latest addition to the ContecClean Cloth line, ContecClean Cloth Blue, for low surfactant chemistries, and talk to your sales rep about which product is right for you!
Read More
Features & Benefits
100% synthetic, ideal for disinfecting jobs
Compatible with quats and other common cleaners and disinfectants, maintaining the integrity of your chemistry
Soft and strong, will not break down during use
Single-Use, a fresh wipe for each job
Part No.
Description
Size
Packaging
Sample