Return To Product Listing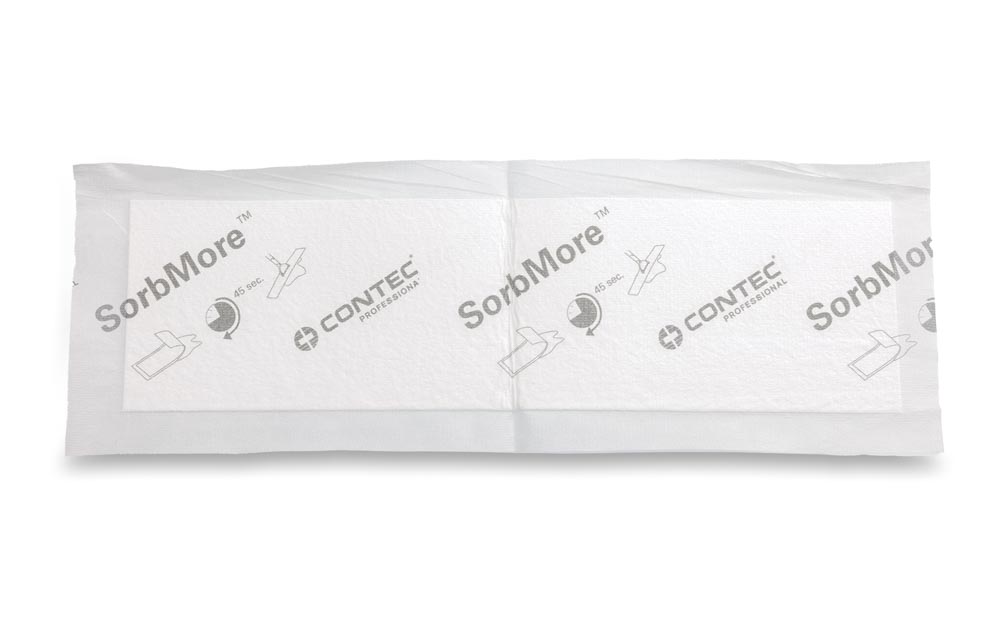 Contec continues to develop products that are more clean, convenient, and compliant for facilities where clean counts most. For quick and simple spill management, the SorbMore pad absorbs up to 24 ounces of water in as little as 45 seconds.

Leave it on the spill for longer, and one SorbMore pad can absorb up to 40 ounces. SorbMore is compatible with ZeroGravity™ hardware to facilitate absorption as well as hands-free removal of the mop pad from the floor and into the trash.
Read More
Features & Benefits
Impermeable backing use prevents transfer of fluids to hands or tools
Composition includes 20% post-industrial waste
Absorbs up to 24 fluid ounces within 45 seconds
Made in the USA with quality materials
Compatible with ZeroGravity mop for hands-free disposal
Part No.
Description
Size
Packaging
Sample
Description
Sorbmore™ Absorbent Pad
Sorbmore™ Absorbent Pad
Size
7'' x 20''
(18 x 51 cm)
Packaging
20/bundle; 6 bundles/case
Description
ZeroGravity™ Mop Head Frame, blue
ZeroGravity™ Mop Head Frame, blue
Description
ZeroGravity™ Aluminum handle
ZeroGravity™ Aluminum handle